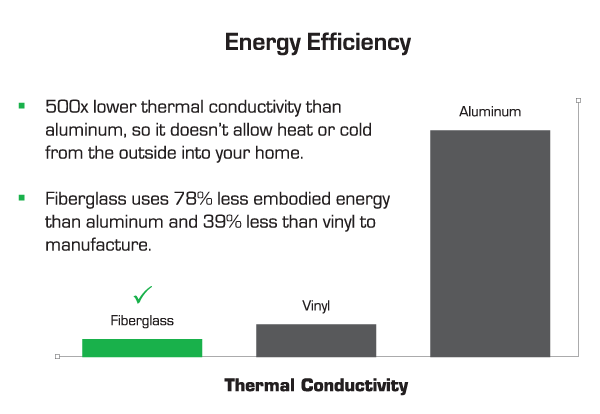 Energy Efficiency
Energy efficient frames have low conductivity that discourages the transfer of cold into a building. Fiberglass has a much lower conductivity than metal options; specifically, 500 times less conductive than aluminum.
Eco-Friendly 
Due to its energy performance and longevity, fiberglass is often selected for Net Zero and LEED projects.
Greener Building with Composite 
With an industry-wide focus on budgets and operating costs, not to mention more stringent building codes and LEED rating on the horizon, building with conventional aluminum curtain wall can be a hard choice to justify.
Compared to a conventional Kawneer 7500 aluminum system, GlasCurtain fiberglass system achieves:
Tactile warmth
5-10% energy savings.
Similar cost to aluminum framing
35% less thermal bridging.
Reduced expansion and contraction.
Excellent strength with further reinforcing available.
More LEED v4 points.
40% less embodied energy as per Athena Sustainable Materials Institute LCA.
60% less GHGs, meeting the Architecture 2030 Challenge.
Studies have shown a strong preference for the fiberglass over the aluminum. Across each indicator measured, fiberglass profiles demonstrate a lower cradle-to-grate environmental impact. Fiberglass results are between 40% to 90% of aluminum environmental burden results.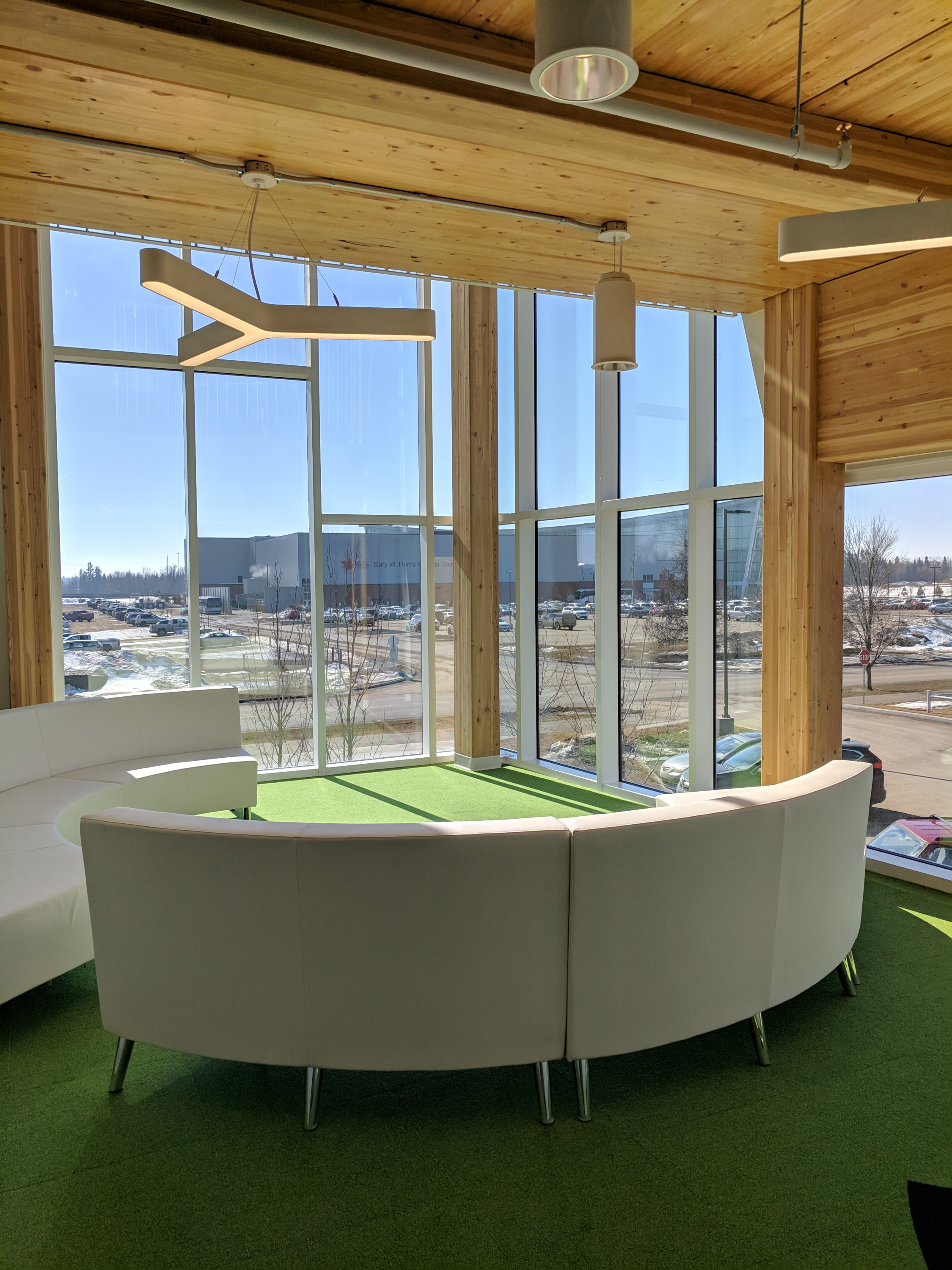 While manufacturer's try to off-set this impact by pointing to end of life recycling, in a typical building demolition, a lot of this material ends up in a landfill anyhow.
Fiberglass framing offers a far more environmentally friendly build than aluminum, with comparable strength, longevity and a much lower thermal conductivity.